Hi Everyone,
When I tried to run the Pictures app in Demo folder of Kivy 1.0.5, I have problems with both my Laptop and Desktop computers.
On my Notebook (has the ATI X1300 graphics card and GL2.0), I receive the below: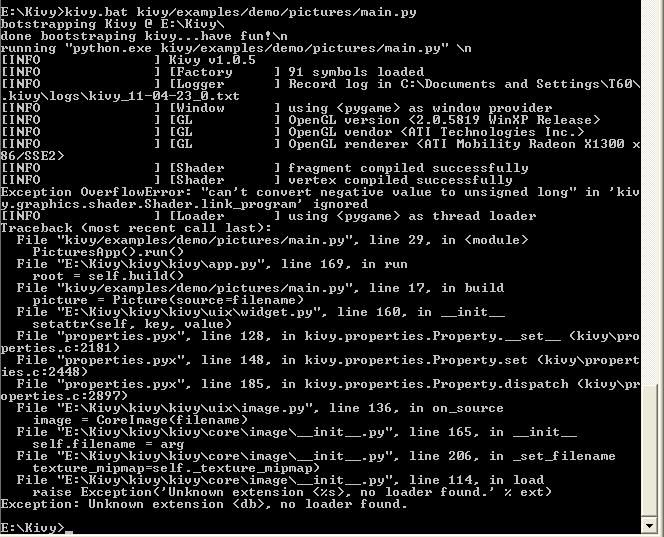 And on my desktop computer (has the nVidia GeForce 6200 and GL2.1), I receive the below: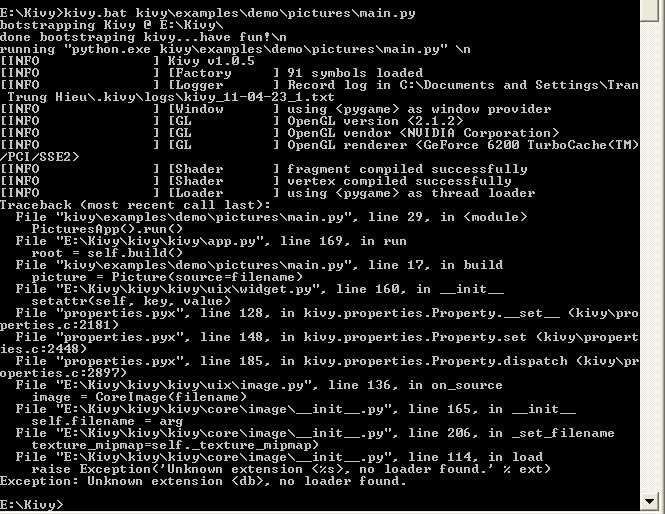 Are my computers miss something to load the images? Anyone experience with this, please help me!
Thanks,
Bob