Community Core Vision v1.3a
With over 120,000 downloads,
Community Core Vision
(CCV) is a proven computer vision solution with the
best community support group
arround. Throughly tested in both research and commercial environments, CCV is a great starting point for anyone to begin learning and implementing computer vision based sensing techniques. Expect more to come as the community continues to contribute to this pioneering opensource project; such as the recently developed
Hand tracking module
added during
Google Summer of Code 2009
.
Check out the latest release which can be
downloaded here
with the following features:
Cleaned codebase and Visual Studio project
Fixed hanging on exit issues (known openframeworks bug)
New source code redistribution package
Migrated towards TUIO 1.1 protocol
PS3Eye Multicamera integration on Windows (XP/Vista/7)

High resolution/framerate tracking (1280x480@60FPS)
Fluid video resizing and screen matching
Advanced camera settings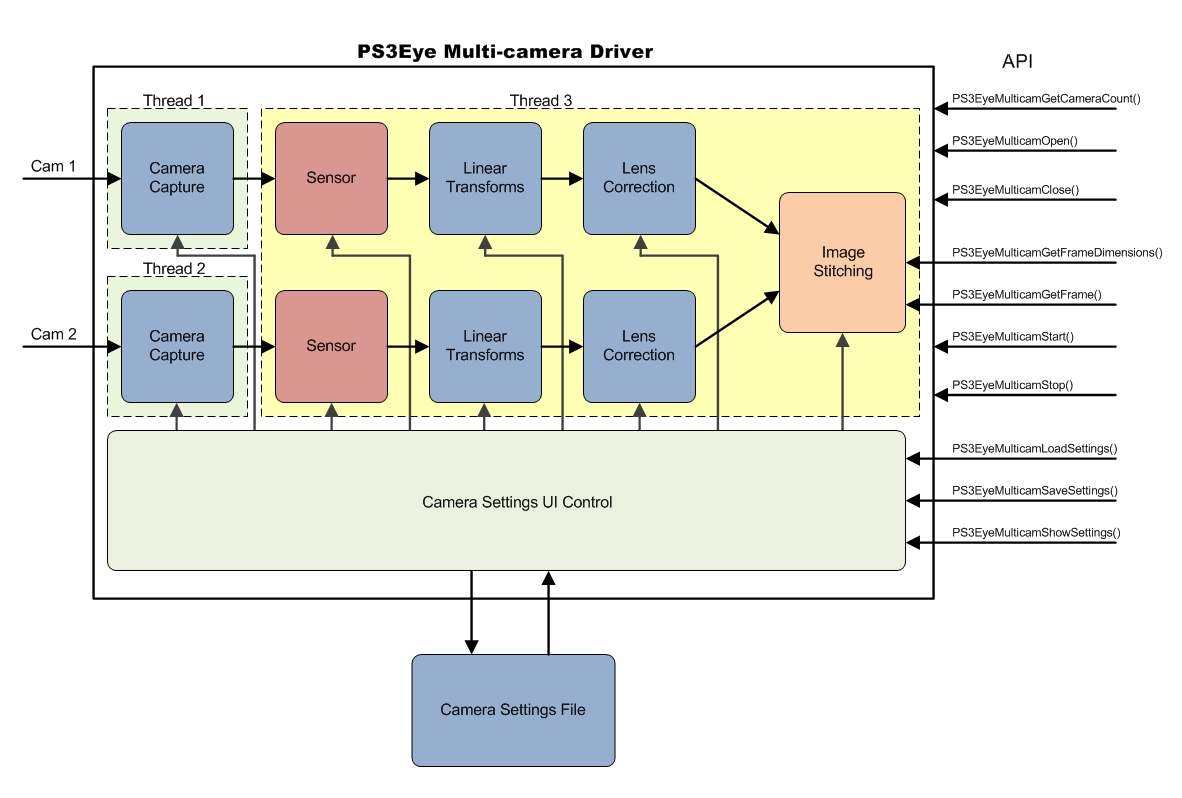 PS3Eye Multi-Camera Driver
With nearly 750,000 downloads and counting the
PS3Eye camera driver
has been a big hit within our community! Recently a
new version was released
to allow for using multiple cameras at once.
Multiple PS3Eye camera support (Dual support in CCV)
Robust Multicamera API for Develpers
Customizable video stitching and blending
Optimized greyscale mode with upcoming color version for broader use
Advanced fully configurable camera settings, sensor control, linear transforms and lens distortion correction
Community Camera Preview
Also currently in development is a community camera solution with the aims of providing group members with affordable camera kits which everyone can contribute to the development roadmaps... Here are some of the current features/goals:
Affordable & accessible
Built in infrared bandpass filter
Compact design & dimensions (3x2x0.75")
Customized for HCI & Computer Vision usage
High performance and capturing resolution
Standard mounting brackets (works with standard tripods)
Open specifications and roadmap (community driven development)
Accepts variety of standard m12 lenses
Optional video sync for motion capture